SMEI Certified Professional Salesperson
SMEI Certified Professional Salesperson (SCPS) Exam Preparatory Course
This self study course is in English and it provides applicants with a view of the principle areas of sales under the theme "Partnering to Create Value". It explores the factors influencing how buying decisions are made, including the impact of buying decisions on an organization. Applicants gain a working knowledge of practical sales and business vocabulary. In today's competitive market a "partnering style of selling" creates a competitive advantage for sales organizations that transcends to increased customer value. This course is ideally suited for those wishing to achieve high performance selling and prepare for the SMEI Certified Professional Salesperson exam.
Digital Textbook and Online Learning Access
Included
Course Outcomes
At the end of this course, you will be able to confidently sit for the SCPS™ exam and:
Understand relationship selling opportunities in the information economy
Know the importance of discovering customer needs and configuring value-added product solutions to meet those needs
Explain how the marketing concept has produced the new personal selling models and strategies used by high-performing salespeople
Develop your own personal selling philosophy and a professional communication style
Develop a product strategy that adds value
Develop a customer strategy through understanding the buying process and buyer behavior
Develop a sales presentation strategy using adaptive selling and consultive question techniques
Negotiate buyer concerns
Learn key concepts for the management of self and others
Learning Method
The online course is a state of the art interactive learning experience that will help you learn and begin to apply practical knowledge.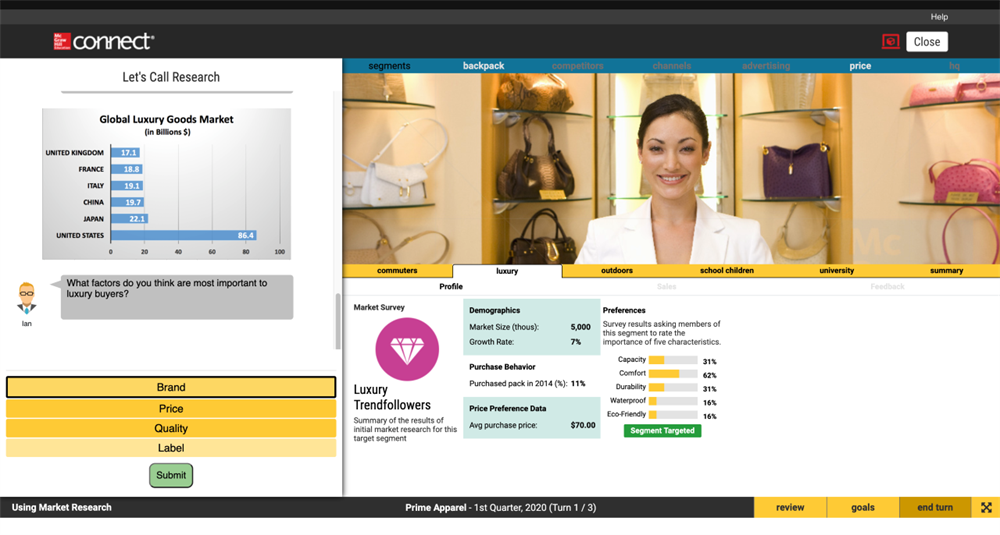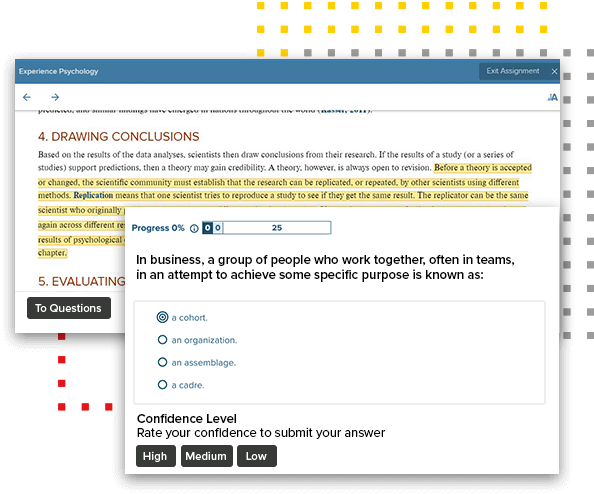 What is Professional Certification?
A certification program is designed to test the knowledge, skills, and abilities required to perform a particular job, and, upon successfully passing a certification exam, to represent a declaration of a particular individual's professional competence. In some professions, certification is a requirement for employment or practice.
Steps to Getting Certified:
Apply online and pay the course application fee
Use the online learning system to study the e-textbook, take quizzes and prepare for the certification exam
Register for the exam and pay the exam fee ($150 or $125 for Professional & Executive Members)
Sit for the online exam within 1 year of your application date (Convenient locations in most major cities worldwide or use our online proctor system and take the exam from your home or office using your computer and webcam). The exam is 180 multiple choice or true/false questions and is timed for 3 hours.
Achieve a 75% or better grade on the exam
Receive and proudly display your online digital certification badge from SMEI
Steps to Maintaining your Professional Certification:
Apply for annual renewal within one year from your certification achieved date, and annually thereafter
Pay the applicable renewal fee
Provide a list of your continuing education (minimum of 12 hours per year) which can be obtained via SMEI webinar or 3rd party programs such as workshops, conferences and seminars
Prerequisite for applying:
SCPS™ and SCPM™ applicants must be employed at the time of application and have a minimum of one year of business experience. Self-employment in sales, marketing or management qualifies as experience.
Course investment:
SME Member: $625.00
General Public: $825.00
The course must be paid in full before getting access to the online platform.
You have 360 days to complete the course and pass the exam.
If for any reason you need to cancel the course before begining, keep in mind that $425 of the total fee are non-refundable.
For more information call SME Puerto Rico at 787-773-5088 or send an email to [email protected]. SME Puerto Rico is an authorized partner of SME International.
NUESTROS PATROCINADORES