SMEI Certified Professional Marketer

This online course is in English and it prepares you to take the SMEI Certified Professional Marketer certification exam.
-This program focuses on decision making through extended examples, cases, and videos involving real people making real marketing decisions.
-A conversational writing style, active learning techniques (cases, exercises, testimonials, and vivid descriptions of businesses and marketing professionals), help you personalize marketing and identify career interests.
-This online courses gives you access to Connect: A highly reliable, easy-to-use homework and learning management solution.
Course registration fee includes one year of access to Connect where you will locate your online textbook, chapter quizzes and interactive exercises.
Individuals who achieve a passing grade of 75% or higher on the certification exam will receive their SCPM credential and a digital badge which can be verified online, plugged into popular social media programs such as LinkedIn and used on email signature.
Learning Method
The online course utilizes an interactive learning experience that will help you apply practical knowledge as you study.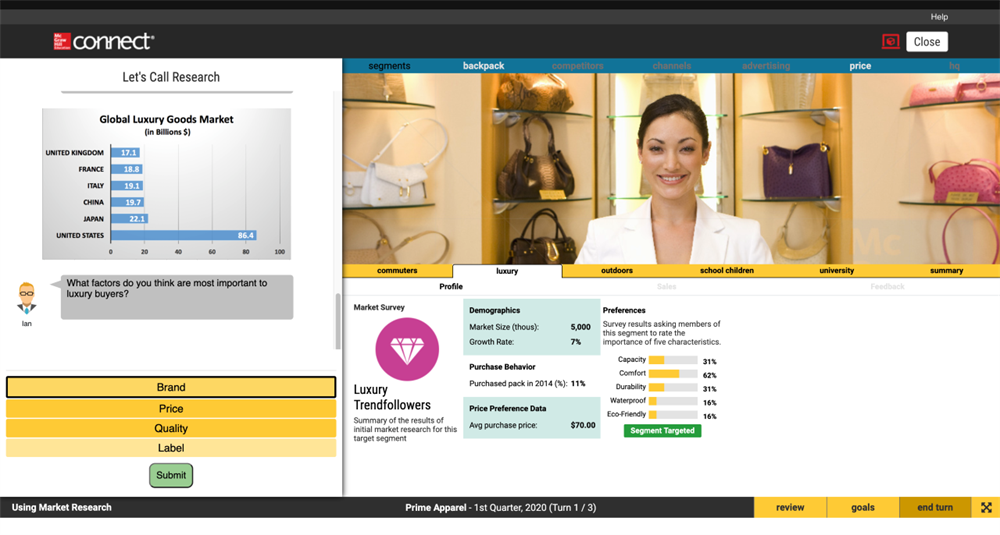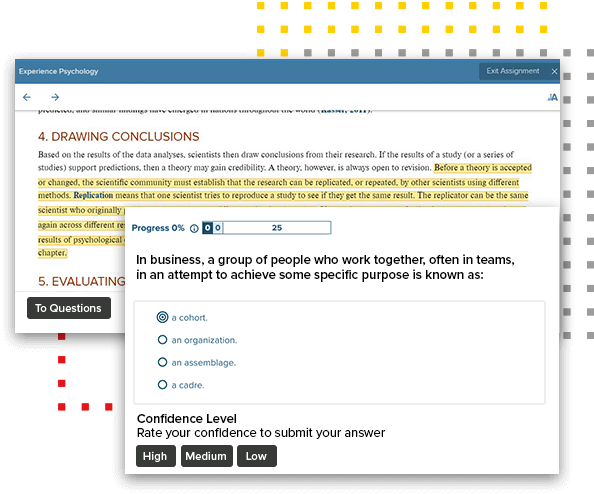 SCPM Course Outline
Part 1: Initiating the Marketing Process
Creating Customer Relationships and Value through Marketing
Developing Successful Organizational and Marketing Strategies
Appendix A - Building an Effective Marketing Plan
Understanding the Marketing Environment, Ethical Behavior, and Social Responsibility
Part 2: Understanding Buyers and Markets
Understanding Consumer Behavior
Understanding Organizations as Customers
Understanding and Reaching Global Consumers and Markets
Part 3: Targeting Marketing Opportunities
Marketing Research: From Customer Insights to Actions
Market Segmentation, Targeting, and Positioning
Part 4: Satisfying Marketing Opportunities
Developing New Products and Services
Managing Successful Products, Services, and Brands
Pricing Products and Services
Managing Marketing Channels and Supply Chains
Retailing and Wholesaling
Implementing Interactive and Multichannel Marketing
Integrated Marketing Communications and Direct Marketing
Advertising, Sales Promotion, and Public Relations
Using Social Media and Mobile Marketing to Connect with Consumers
Personal Selling and Sales Management
Appendix B Planning a Career in Marketing
Prerequisite for applying:
SCPS™ and SCPM™ applicants must be employed at the time of application and have a minimum of one year of business experience. Self-employment in sales, marketing or management qualifies as experience.
Course investment:
SME Member: $625.00
General Public: $825.00
The course must be paid in full before getting access to the online platform.
You have 360 days to complete the course and pass the exam.
If for any reason you need to cancel the course before begining, keep in mind that $425 of the total fee are non-refundable.
For more information call SME Puerto Rico at 787-773-5088 or send an email to [email protected]. SME Puerto Rico is an authorized partner of SME International.
NUESTROS PATROCINADORES