Certified Marketing Executives (CME)
Course Outcomes
At the end of this course you will be able to confidently sit for the Certified Marketing Executive (CME®) exam and:
Understand the fundamentals of implementing the marketing function in organizations
Evaluate the social, legal, political and ethical concerns in marketing
Understand the function of marketing in a competitive, dynamic global business
Develop effective strategic and marketing analysis skills
Enhance computer-based skills including on-line activities, written and oral communication, and information analysis
Demonstrate an individual capability for meeting professional standards of conduct, quality, and skill as a marketing manager
Learning Method
The online learning portal is in English and it gives you the opportunity to test yourself on key concepts and skills, track your progress through the course and use the personalized study plan activities - all to help you achieve success.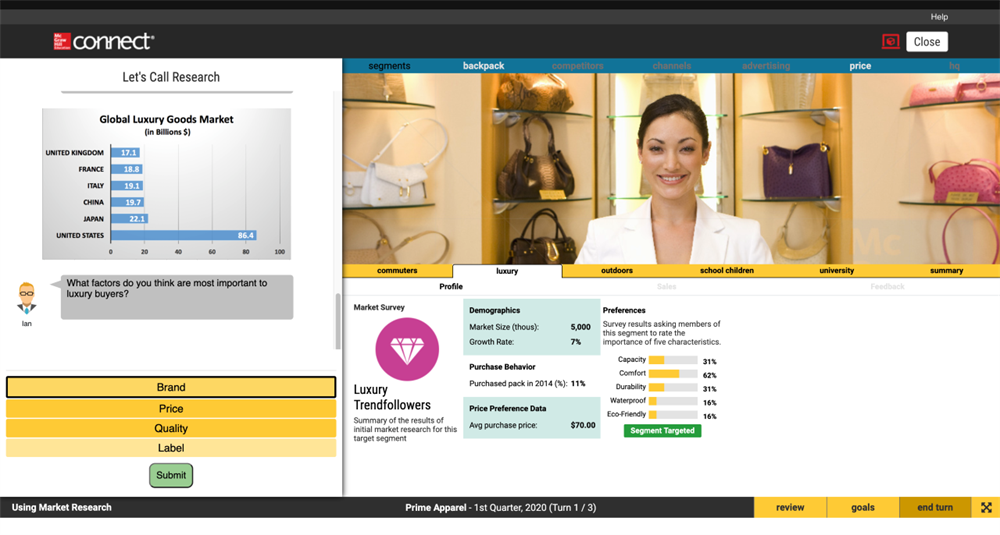 Features include:
Personalized Study Plans
Interactive Elements - A wealth of hands-on activities and exercises let you experience and learn actively
Critical Thinking Challenge Questions - These questions measure core critical-thinking skills through the context of marketing applications.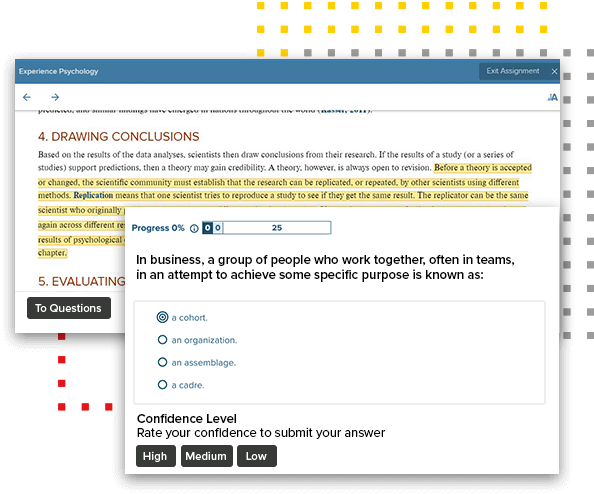 What is Professional Certification?
A certification program is designed to test the knowledge, skills, and abilities required to perform a particular job, and, upon successfully passing a certification exam, to represent a declaration of a particular individual's professional competence. In some professions, certification is a requirement for employment or practice.
Steps to Getting Certified:
Apply online and pay the course application fee
Use the online learning system to study the e-textbook, take quizzes and prepare for the certification exam
Register for the exam and pay the exam fee
Sit for the online exam within 1 year of your application date (Convenient locations in most major cities worldwide or use our online proctor system and take the exam from your home or office using your computer and webcam). The exam is 180 multiple choice or true/false questions and is timed for 3 hours.
Achieve a 75% or better grade on the exam
Receive and proudly display your online digital certification badge from SMEI
Steps to Maintaining your Professional Certification:
Apply for annual renewal within one year from your certification achieved date, and annually thereafter
Pay the applicable renewal fee
Provide a list of your continuing education (minimum of 12 hours per year) which can be obtained via SMEI webinar or 3rd party programs such as workshops, conferences and seminars
Prerequisite for applying:
CSE® and CME® applicants must have a minimum of 3 years business experience, must have profit and loss responsibilities, must manage at least two people and must be employed at the time of application. Business owners with 3 or more years of business experience and professionals at recognized academic institutions in sales and marketing also qualify.
Course investment:
SME Member: $695.00
General Public: $895.00
The course must be paid in full before getting access to the online platform.
You have 360 days to complete the course and pass the exam.
If for any reason you need to cancel the course before begining, keep in mind that $425 of the total fee are non-refundable.
For more information call SME Puerto Rico at 787-773-5088 or send an email to [email protected]. SME Puerto Rico is an authorized partner of SME International
NUESTROS PATROCINADORES